Fyve Derbyshire is a freehold residential apartment at prime District 11, consisting of 1 block of 19 storeys. Developed by Roxy Pacific Holdings Limited, offering 71 units of 2 Bedroom, 2 Bedroom Premium, 2 Bedroom + Guest and 3 Bedroom + Guest.

All units have efficient layouts, making it really affordable for anyone to own a freehold property inside the Core Central Region, with price starting from just $1.3Xmil for a 2 Bedroom unit. For an exclusive viewing of the show suite, please call 6750-4559.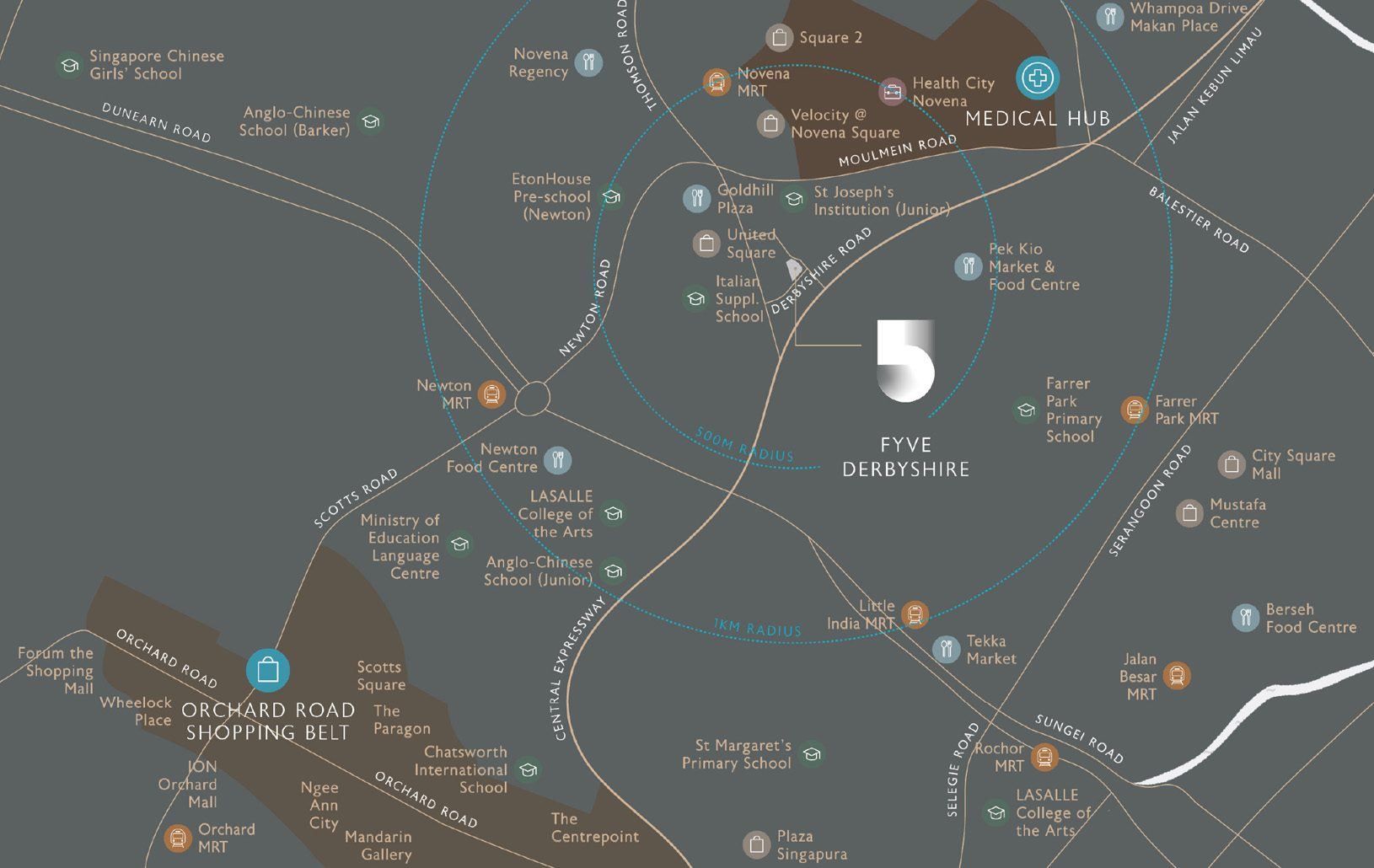 Fyve Derbyshire is located at 5 Derbyshire Road, just minutes walk away from Novena MRT station and Novena Square mall. It is also within 1km to both SJI Junior & ACS Junior. Being close to Novena Medical Hub and within short driving distances to Orchard Road and the CBD, Fyve Derbyshire is also an excellent choice for property investment.